Kilimanjaro: Marangu Route
Booking Dates
05/31/2022 through 12/13/2023
Travel Dates
05/31/2022 through 12/23/2023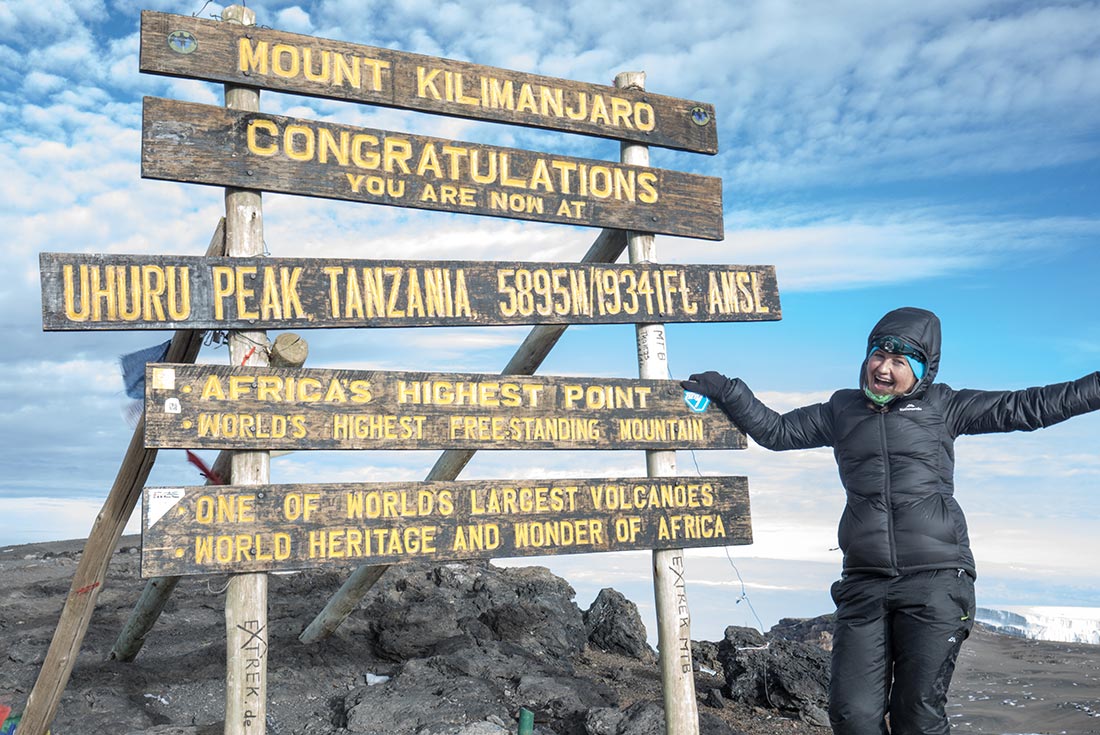 Kilimanjaro: Marangu Route

Take on Kilimanjaro with Lonely Planet and Intrepid on an eight-day trekking adventure. This is the most popular and direct of the mountain routes and the only one serviced by mountain huts to provide protection from the elements. With one guide for every two passengers and a team of porters, all you have to do is focus on the incredible views and keep your footing, while the crew keeps you safe and sound. Hike through forests and alpine meadows, over rocky ravines and past lunar landscapes to the spectacular summit of Africa's highest peak – the panoramic views from the top of Mt Kilimanjaro must be seen to be believed.

Activities
Complimentary Sleeping Bag and walking pole hire ( must be requested at time of booking )
Mount Kilimanjaro – Trek Briefing
Fully catered trek including National Park entrance fees, climbing fee, mountain huts & rescue services (5 days)
Mount Kilimanjaro – Services of experienced English speaking mountain guides (first-aid qualified) cooks and porters (a minimum of 1 guide to every 2)
Mount Kilimanjaro – Return transfers from hotel to park gate
Mount Kilimanjaro – Porterage of 1 bag (9kg/20lb max)
Mount Kilimanjaro – Emergency oxygen and comprehensive first aid kits
Marangu – Kilimanjaro Porters Assitance Project
Mount Kilimanjaro – Services of experienced English speaking mountain guides (first-aid qualified) cooks and porters (a minimum of 1 guide to every 2)
Fully catered trek including National Park entrance fees, climbing fee, mountain huts & rescue services (5 days)
Fully catered trek including National Park entrance fees, climbing fee, mountain huts & rescue services (5 days)
Mount Kilimanjaro – Services of experienced English speaking mountain guides (first-aid qualified) cooks and porters (a minimum of 1 guide to every 2)
Mount Kilimanjaro – Services of experienced English speaking mountain guides (first-aid qualified) cooks and porters (a minimum of 1 guide to every 2)
Fully catered trek including National Park entrance fees, climbing fee, mountain huts & rescue services (5 days)
Highlights
Sleep in mountain huts during your trek and enjoy an included acclimatisation day at Horombo Hut to give you the best chance of reaching the summit.
Travelling with experienced guides – the best on the mountain – plus trained porters, you'll be in good hands, with one guide for every two trekkers.
Passing through vast grasslands, giant cacti fields and alpine meadows, all against dramatic mountain backdrops, the Marangu Route is popular for good reason.
Hike Kilimanjaro's climactic last stretch by lamplight and give yourself as much chance as possible to watch a sunrise over icefields from behind Africa's highest peak.
We're an official partner with the Kilimanjaro Porters Assistance Project. Hike easier knowing that while our porters are taking care of you, there's someone looking out for them.
| Day | Description | View All |
| --- | --- | --- |
| Day 1 | Marangu | Details |
| Day 2 | Mandara Hut | Details |
| Day 3 | Horombo Hut | Details |
| Day 4 | Horombo Hut | Details |
| Day 5 | Kibo Hut / Mawenzi Peak | Details |
| Day 6 | Uhuru Peak / Horombo Hut | Details |
| Day 7 | Marangu | Details |
| Day 8 | Marangu | Details |